COUNTRY KIDS DESERVE THE SAME HEALTHCARE AS CITY KIDS
100 Cyclists • Ride 420 kms • To raise $800,000 Give country kids all the same healthcare and medical services that city kids have
Royal Far West's Ride for Country Kids is an incredible challenge for anyone who has passion for cycling and a desire to give something back to country kids. Funds raised will go directly to the work of Royal Far West caring for country children by providing essential medical services that are not accessible to many children in Australia.
---

Royal Far West is different. Our running costs are covered by other channels, so we can promise you that all funds raised through the Ride for Country Kids goes directly to get country kids the best healthcare they deserve.

---

$55 assesses a child for speech pathology

---

$200 pays for 2 sessions of occupational therapy intervention for a kindergarten child

---

$1,100 pays for 8 sessions of early intervention for 3-6 year olds at risk of developing anxiety problems

---
The 2017 ride will be our biggest yet and we are excited to have Royal Far West celebrity Ambassadors, Australian tennis legend Wally Masur and SBS Tour De France commentator Mike Tomalaris ride and help bring awareness for this great cause.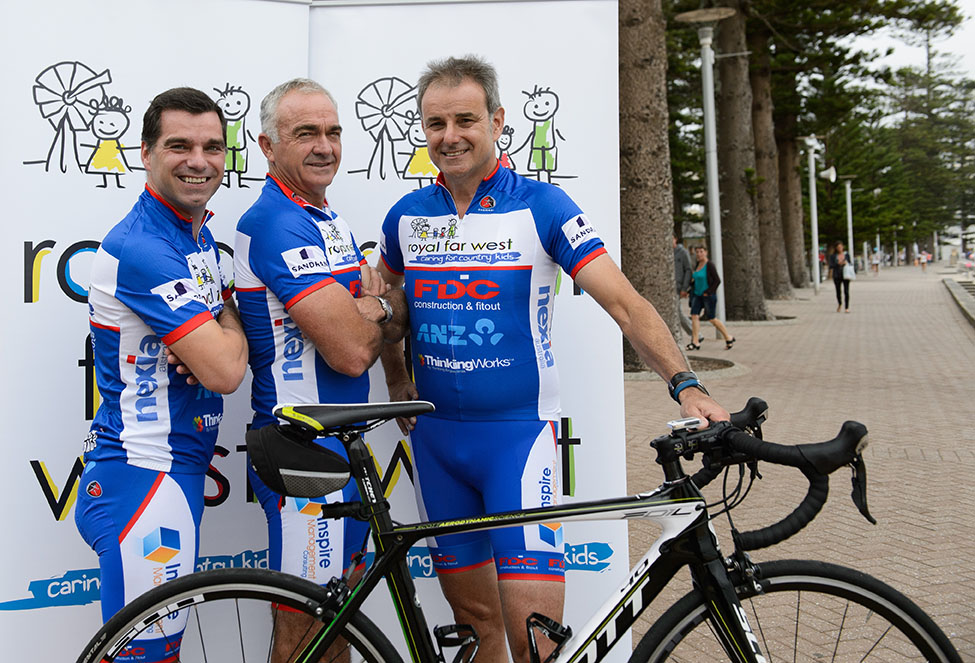 (L-R) Royal Far West's Operations Director Kevin Bone joins tennis great Wally Masur and Tour de France commentator Mike Tomalaris for a practice run.
---

I am so proud to be involved with the Ride for Country Kids. It's important to make sure that every Aussie kid gets the same access to medical healthcare – not just those who live in the city. That's why I'm raising money for Royal Far West, because every dollar donated goes to the kids.

Mike Tomalaris, Tour de France commentator

---
The 2017 Ride offers an unforgettable tour of regional NSW, riding on some of Australia's most remote and scenic cycling roads. Commencing in Wagga Wagga, the ride will pass Gundagai, Cootamundra, Young, Cowra and will end in the very picturesque town of Orange.
---

Quotes

---

"Royal Far West has given us hope. I'm a stronger person and a better mum for my children because of RFW. The best thing we ever did was to go to the Far West. Thank you Royal Far West for helping all of our family be the best we can be"

Jen Tulenew from Nyngan

---

"Royal Far West helped us immeasurably. We were extremely lucky to receive early intervention, then ongoing treatment that helped to improve Grace's development."

Wendy, Grace's Mum

---

"Jack is a very bright boy but he tires quickly and quickly becomes frustrated with his balance and mobility issues. At Royal Far West we have the help of occupational and physical therapists, as well as psychological counselling to help him develop coping skills. We also value the support we receive as a family because Jack's condition affects all of us. For example, his loving older sister is now learning that she is not Jack's sole carer and she has her own childhood to enjoy."

Ondria, Jack's Mum

---

"They are all talking to each other, trying really hard to work out what's best for your child. It's amazing."

Janet, Mum of 3 from Colleambly who faced an 8 month wait to see a paediatrician for her son.

---
Thanks to our partner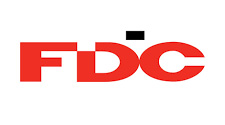 Goal $800,000
Ride For Country Kids 2017
Raised So Far
$547,124.61
Help us raise vital funds